Record and X-Ray Film Storage
---
Record Storage

Medical records, insurance documents, accounting and business files can pile up and represent a storage and access problem. Documents generally need to be retained but often they are seldom accessed. The least expensive solution is to archive records offsite. NCD will store these files in a high security and environmentally controlled facility. These files will be cataloged, barcoded and permanently stored.
When retrieving your stored documents several options are available. The documents can be scanned on demand and electronically delivered to you via e-Mail, FTP/SFTP, CD/DVD or posted to eWIX which is our web-based document management service. Another option is to have the hard copy documents returned via express delivery. Access requests are easily initiated via the web and promptly fulfilled.
X-Ray Film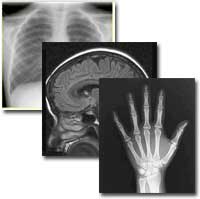 X-Ray film storage and archiving is usually a requirement for most medical facilities. Even organizations that currently use a PACS solution still need to store pre-PACS X-rays. NCD will store this film in an environmentally controlled, high security facility. The X-ray film will be cataloged, barcoded and shelved for permanent storage.
Access requests to your X-ray film are handled electronically using the web. The film your request will be immediately retrieved and returned either electronically or physically. If you choose to have your documents electronically returned you can make use of our Store & Scan On Demand service. We can also express deliver the hard copy film if you prefer. NCD's storage service is a fast, inexpensive solution to managing your X-ray film archives.
Please contact us to solve your document and X-ray storage needs.
---
Latest News
---
NCD Medical Recieves 2009 Best of Willowick Award
June 8th,2009
WASHINGTON D.C., June 8, 2009 -- NCD Medical Corporation has been selected for the 2009 Best of Willowick Award in the Hospital Equipment & Supplies category by the U.S. Commerce Association (USCA).
Read More...
---