eWIX: Document Management Benefits
---

The eWIX: Document Management Service improves efficiency, productivity, disaster recovery and is a great alternative to microfilming and record storage. NCD provides free document scanning to its subscribers, further reducing the initial cost to deploy. Users gain access to document images from any web-enabled workstation.
Low Cost
Organizations wishing to archive paper based information electronically can do so without any investment in scanners, storage devices, network expansion and associated hardware. It is also not necessary to purchase document management software, plug in viewers or high volume storage management software. eWIX incorporates the latest technology to deliver instant access, unlimited capacity and simple user friendly operation. Subscribers pay only a small monthly fee for access and storage.
Total Solution
Although there are many web repositories services today, none appear to combine the scanning/digitizing, managing and hosting service as simply as eWIX. This combination provides a turnkey solution with no front-end costs, making it extremely easy to begin with no risk.
Improved Efficiency
Customers have found that eWIX eliminates costly filing and re-filing, file hunting, distribution and photocopying or excessive file cabinet space. eWIX is a simple, reliable and proven method of easily accessing and archiving files such as; invoices, purchase orders, proof of delivery, Q. A. documents, bills of lading, H. R. files, medical records, X-ray images, other DICOM data, and shipping & receiving documents.
Please
contact us
to get started today.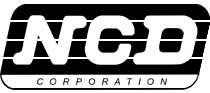 ---