eWIX: Document Management Process
---
NCD has created a complete tracking system to fully control the processing of your documents. The system developed is very flexible but at the same time accurate and efficient.
The steps in the process:

Simply send your documents to NCD or have our experienced staff arrange to transport them. When we receive your documents a barcode is attached to each box and scanned into our process management system. This system tracks the status of your documents at all times.
Other options for sending your data to NCD include:
Fax your documents to one of our dedicated fax lines.
e-Mail your documents.
Upload your documents or files using the eWIX web-based interface.
2. Converting to an electronic format

Hardcopy documents you send to NCD are converted to electronic images at no charge by using high speed scanners. Advanced image correction software and VRS for filtering, smoothing, de-skewing and de-speckling. Documents can be scanned as multi-page files or single page files. The options for how the documents are scanned can be customized.


Once the documents have been converted to electronic images they are verified to be the highest possible quality. If the images do not meet our high standard of quality they are re-scanned, re-processed and re-verified.
4. Indexing
Documents in electronic format need to be identified and tagged so they can be easily retrieved. Our expert staff uses optical character recognition (OCR) software, barcode software, or manual location for selected identifiers and associates them with the document. These identifiers are later used when searching for the document. Many different indices can be used for a single document or a single index can be used to identify a multi-page document. We work with you to identify the most effective way to index your documents.
We can index documents using several different methods:
Manual key entry indexing with verification from scanned image.
Barcoding - Reading barcodes that are preprinted on documents or cover pages.
OCR - Preprinted character fields are captured electronically.
Database Transfer - Fields are captured and linked to images.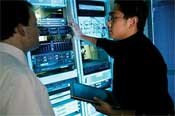 After the documents have been converted to images they are moved to the eWIX hosting system. Once they are moved to the eWIX system they can be viewed by the customer instantly. The turn around for converting documents to eWIX images can be as little as 24 hours. If the files are sent to us in electronic format they can be available in minutes.
6. Reporting
We can provide a summary of all work performed. This summary can be returned by return delivery, mailed or e-Mailed to one or more recipients in your organization. These reports can be sent as soon as your documents are processed and keeps you instantly up to date on all work performed.
7. Returning, storage or shredding
We can return your hard copy documents using your preferred delivery method. Your documents can also be stored or shredded. Our shredding/secure document destruction meets HIPAA guidelines for handling sensitive healthcare information.
The eWIX process is a complete solution to converting existing paper documents and accessing them as electronic files. Contact us to get started today.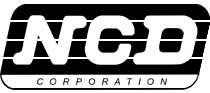 ---