eWIX LTA: LONG TERM ARCHIVING SERVICE
---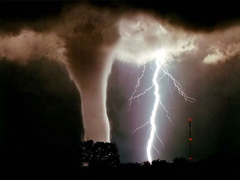 The cost of providing back-up storage for a PACS often doubles the cost of PACS. Developing remote systems and communications can also be challenging and costly.
eWIX LTA is a web-based storage service. All DICOM information is transferred to the eWIX hosting site where it is stored on redundant systems. Data is available 24x7x365, for immediate transfer via virtual private network (VPN) web access. Data is downloaded to the requesting workstation and can be viewed using any standard DICOM 3.0 viewer.
eWIX LTA is a low-cost storage service with a small flat monthly fee for access. Options include a local gateway DICOM server for local access and storage of recent studies, combined with transfer process to ewix hosts (relieving the PACS of this process), accelerated web access of referenced DICOM images and/or document images, enhanced search features, browser-based reference viewer, and a full-featured low-cost diagnostic viewer.
eWIX LTA represents a low-cost, PACS high performance archive/disaster recovery solution. It works in conjunction with your PACS, our eWIX PACS, or our Rogan-Delft PACS.
Contact us today and let us show you how you can have a low-cost safe and secure back-up solution.
---
Latest News
---
NCD Medical Recieves 2009 Best of Willowick Award
June 8th,2009
WASHINGTON D.C., June 8, 2009 -- NCD Medical Corporation has been selected for the 2009 Best of Willowick Award in the Hospital Equipment & Supplies category by the U.S. Commerce Association (USCA).
Read More...
---